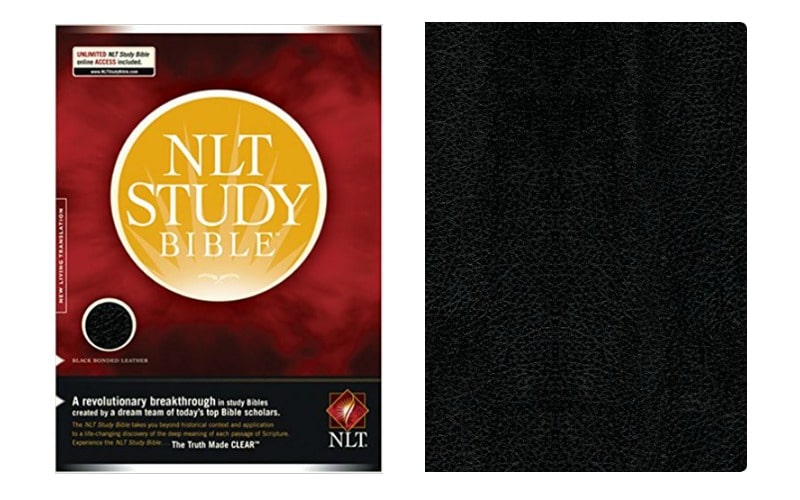 NLT Study Bible Review


NLT Study Bible
The product of over forty Bible scholars and seven years' work, it is the most comprehensive study Bible ever created.
NLT Study Bible Review
Content
The Tyndale NLT Study Bible really is inexhaustible. I would say that the number one attribute of this bible is the book introductions that it provides the readers. The introductions are so thorough and informative. They did not spare any room when it comes to the intros to each and every book. Some of the book introductions take up three and four pages. They also include famous quotes from Christian leaders throughout history in the book introductions as well as further reading references. One of my main complaints with most other study bibles has been the lack of old testament study notes. That is not so with this study bible. In fact, there are probably more OT study notes in this study bible than I have seen in any other. There are also several doctrinal essays found in this study bible that really help the bible student understand God's word more deeply.
Size/Weight
This is a study bible so it is a little thicker than your average bible but not so big and heavy that you would decide against taking it on the go with you. It is no larger than the typical study bible that you may already be accustomed to. I find that with most study bibles, it's best for use on a table/desktop and not so much for lying around the house reading. I say this just because of the heavier weight of most study bibles.
Quality
I have owned this bible for approximately five years and it has held it's own. The thick leather cover has protected it very well. The end of the ribbon has recently started to fray but again, I have owned and utilized this bible for half a decade. I really like Tyndale's ribbons. They are of good quality and hold up well against the test of time. The binding has also proven to be of good quality. I have no complaints when it comes to the quality of this bible.
Final Thoughts
This makes for a great primary study bible. Again, I was very impressed with the detailed book introductions, the amount of old testament notes, and the doctrinal essays that are found throughout. I originally bought this same bible in the hard cover and loved it so much that I wanted to spend the extra money to buy this nice leather bound version. It has served me very well over the years. Tyndale always seems to hit the nail on the head when it comes to study bibles and this one is no different. I recommend this study bible for those who enjoy the NLT and want to get the most background/setting information in regards to all the books of the bible.

NLT Study Bible
The product of over forty Bible scholars and seven years' work, it is the most comprehensive study Bible ever created.
Awesome
Awesome primary NLT study bible
PROS
Detailed Book Introductions
Abundance of OT Study Notes
Further Reading Suggestions
Famous Quotes
Some of the links in the post above are "affiliate links." This means if you click on the link and purchase the item, I will receive a small commission. Regardless, I only recommend products or services I use personally and believe will add value to my readers.